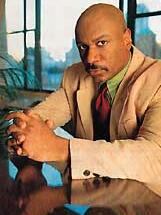 Striptease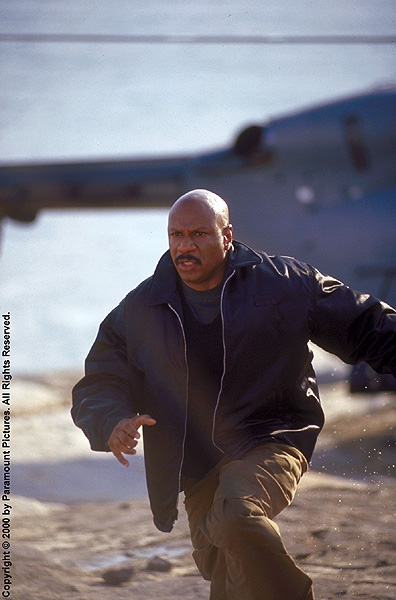 Mission Impossible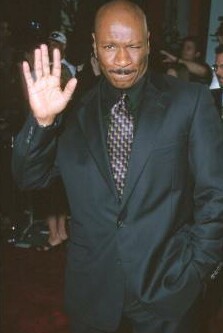 from



by Sandra Brennan, All Movie Guide
A burly, bald black actor of stage, screen, and television, Ving Rhames specializes in playing villains and, indeed, having grown up on Harlem's meanest streets, is no stranger to violence. His onscreen persona, however, is no match for his real-life reputation as a deeply compassionate man, seriously dedicated to his profession. The actor ably demonstrated his capacity for abundant generosity during the 1998 Golden Globes ceremony when he handed over the award he had just won for portraying the title character of the cable film Don King: Only in America to fellow nominee Jack Lemmon, simply because he felt Lemmon's contributions to film exceeded his own.
Though his upbringing in Harlem was rife with many temptations to engage in easy money criminal ventures, the deeply religious Rhames separated himself from street riffraff at a young age and focused his energies on school. It was his ninth grade English teacher who steered the sensitive young man toward acting, in large part because Rhames was unusually well spoken, frequently earning praise for his clear elocution. Inspired by a poetry reading he had attended with schoolmates, Rhames successfully auditioned for entrance into New York's prestigious High School for the Performing Arts. Once enrolled, he immersed himself in his studies and fell in love with acting. Following graduation in 1978, he attended the Juilliard School of Drama on a scholarship and focused his studies there on classical theater. After graduating from Juilliard in 1983, he went on to perform in Shakespeare in the Park productions.
In 1984, Rhames made his television debut in Go Tell It on the Mountain and, the following year, landed his first Broadway role starring opposite Matt Dillon in The Winter Boys. Thus began a steady, fruitful theater career augmented by recurring roles on such daily soap operas as Another World and Guiding Light, and guest-starring parts on such primetime series as Miami Vice. He entered films in Native Son (1986), following that up with appearances in a series of modest films and television movies. Rather than getting a single big break into stardom, he made a gradual ascent that began with his appearance in Brian De Palma's grim Vietnam War saga Casualties of War (1989).
Rhames again worked with Matt Dillon in 1993 on The Saint of Fort Washington. While filming on location in New York, Dillon introduced him to a man who had approached him, asking about the actor's involvement with Rhames on Broadway. It turned out that the stranger was Rhames' long-estranged older brother, Junior, who had lost contact with the family while serving in Vietnam. Troubled and unable to reintegrate into mainstream society, he had been living in a nearby homeless shelter. The compassionate Rhames was thrilled to see his big brother and promptly moved him into his apartment, helped him get a job, and later bought a home for his brother and parents to share.
In 1994, Rhames gained considerable acclaim for his disturbingly convincing portrayal of the sadistic Marsellus Wallace in Quentin Tarantino's Pulp Fiction. His performance paved the way for supporting roles opposite some of Hollywood's most popular stars in such big budget features as Mission Impossible (1996) (as well as John Woo's 2000 sequel to the film), Con Air (1997), Out of Sight (1998), and Entrapment (1999). In addition to his film credits, Rhames has also continued to appear frequently on such television shows as E.R.